In Memory
James Michael Tallmadge VIEW PROFILE
A community of students, parents and teachers are mourning the death of James Tallmadge, who taught and volunteered at Sam Hughes Elementary School for 52 years.
Tallmadge died Monday of complications from COVID-19. He was 74.
Getting "Mr. T" as your teacher was like winning the lottery, his former students and their parents said. Tallmadge is remembered as exuberant, inclusive and kind, the embodiment of what a teacher can be, and an example of how a life well-lived touches so many lives.
He had an old-fashioned bathtub in his classroom, filled with pillows, where kids could take a reading break. And he taught math and spelling by turning the lessons into athletic-style competitions.
######################################################################################
The following letter to Jim Tallmadge's daughter Rachel was written by Dale Lopez, brother of our classmate Sylvia Jo Lopez: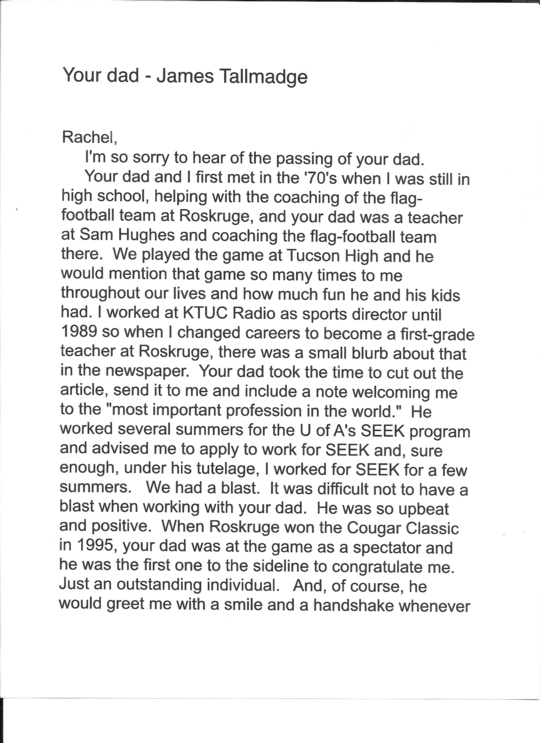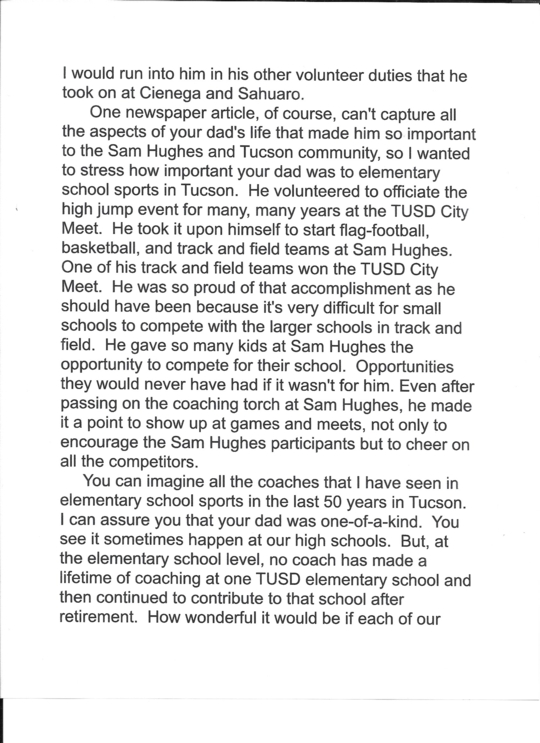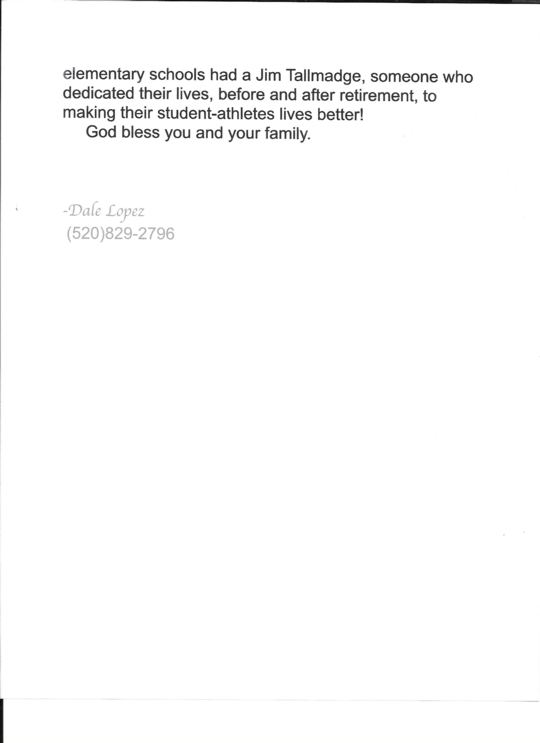 https://tucson.com/news/local/tucson-elementary-mourns-the-loss-of-mr-t/article_0cceba88-f67f-534d-aea4-7d50dd815e76.html
Click here to see James Michael's last Profile entry.